Rapidly Growing Independent Wealth Management Firm Enhances Investment Leadership and Offering to Support Expanding National Client Base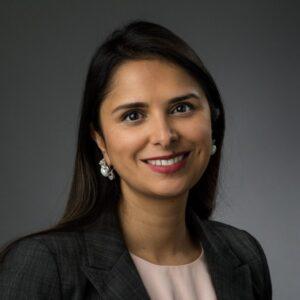 SAN FRANCISCO, JULY 11, 2023 — Perigon Wealth Management ("Perigon"), a rapidly growing independent wealth management firm with offices across the country and approximately $5.6 billion in client assets as of May 31, 2023, today announced the appointment of Rafia Hasan, CFA, CFP® as Chief Investment Officer to support its national growth strategy. Hasan will leverage her extensive industry experience and innovative approach to enhance Perigon's robust and expanding investment strategy.
Arthur Ambarik, CEO of Perigon Wealth Management, said,
"Rafia's years of diversified industry experience and exposure to rapidly growing RIAs brings an incredible perspective and strategic approach to our team. Her unique background of institutional and advisory investment leadership will enable Perigon to implement our vision of building a scalable investment platform that provides a custom investing experience for our advisors and clients. We are incredibly pleased to welcome Rafia to the Perigon team."
As CIO, Hasan will be responsible for enhancing Perigon's investment strategy, bolstering its investment team and supporting the firm's growing advisor team — regardless of affiliation model — by providing the resources and support they need to provide best-in-class investment advisory services to their clients.
Hasan was most recently the Chief Investment Officer of Wipfli Financial Advisors, an RIA firm with $5.5. billion in client assets. In her role at Wipfli Financial, she was responsible for every facet of the firm's centralized investment program, led the five-person investment and trading team, and collaborated with leaders across the organization to execute on the firm's strategic vision.
Before joining Wipfli Financial, she worked at Dimensional Fund Advisors, where she advised RIA firms on portfolio construction and helped develop asset allocations. Hasan's experience also includes investment roles with Citibank in their Emerging Markets Corporate Bank and at Credit Suisse in their Alternative Investments Division.
Hasan holds a bachelor's degree in economics and math from Wellesley College and an MBA from the McCombs School of Business at the University of Texas in Austin.
She said,
"The current investment landscape presents unique challenges and opportunities for a firm like Perigon. We see a turbulent market, proactive central banks and slowing-but-still-rising inflation — a situation in which high-net-worth and ultra-high-net-worth clients increasingly demand a more personalized investment approach. Together with Arthur and the entire team, we will build upon the platform in place and find opportunities to enhance and scale the investment program for Perigon's advisors, enabling them to stand-apart from the rest of the industry to deliver a differentiated client experience."
About Perigon Wealth Management
Founded, owned, and led by lifelong financial advisors, Perigon Wealth Management, LLC is an independent RIA firm that provides clients with peace of mind by identifying and implementing clear and customized plans to achieve the financial objectives necessary to realize their life goals. Additionally, Perigon Wealth Management offers financial advisors who join its platform a robust and flexible program that accommodates the widest possible array of affiliation structures and business models. With over approximately $5.6 billion in client assets, Perigon Wealth Management is passionate about accelerating the business growth of its financial advisors and simplifying their operations, without sacrificing their independence.